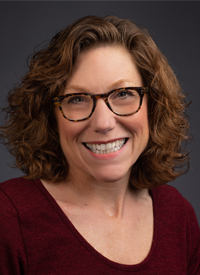 Language(s) - English
Dr. Goldner has advanced training in Sleep Medicine from the School of Sleep Medicine in Palo Alto, CA, and Minnesota Regional Sleep Disorder Center.
Dr. Goldner enjoys biking, hiking & cross country skiing.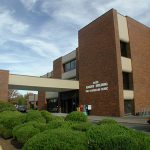 3680 NW Samaritan Drive
Corvallis, OR 97330
Map/Directions
Fellowship
University of Minnesota - 1995-1998
Residency
Education
M.D. Harvard Medical School, Boston, MA, 1989
Certification
American Board of Internal Medicine, the American Board of Pulmonary Medicine, the American Board of Critical Care Medicine, and the American Board of Sleep Medicine
Patient Ratings
The Patient Rating score is an average of all responses to care provider related questions on the Patient Satisfaction Survey.
About Survey Responses are measured on a scale of 1 to 5 with 5 being the best score.
---
Comments From Patients
Mar 2018
Dr. Goldner has been my Sleep Apnea Doctor for years. I moved north of Portland years ago and I still come down to see her. She is the best doctor I have ever had, in all ways. She is amazing!
Mar 2018
The doctor is compassionate, understanding, well informed, warm and helpful beyond anything expected.
Mar 2018
She is one awesome lady and Doctor. I just wish she was a primary care provider.
Mar 2018
The Dr. was really nice and helpful about everything that we talked about at the appt.
Feb 2018
Dr. Goldner went out of her way to help me. I felt that everyone working at the office was really helpful.
Feb 2018
Felt very comfortable with Dr. Goldner and appreciate her openness and willingness to listen and provide constructive feedback
Feb 2018
Dr. Goldner was extraordinarily compassionate and caring. I was pleased that she asked about some health issues that were outside the reason for my visit and which other providers have not paid much attention to.
Feb 2018
Dr. Goldner was wonderful. Very caring and informed.
Jan 2018
I thought this provider was a perfect 10, treated me with respect and was very knowledgeable in this area of my problem.
Jan 2018
Dr. Goldner is very good at explaining CPAP treatment & usage.
Jan 2018
Dr. Mari Goldner is excellent. She takes the time to listen and has many ideas on how my sleep could be better.
Jan 2018
Dr. Goldner is one of the kindest, most caring doctors I have had. I appreciate that she is always on time and makes sure she has answered or addressed all of my questions/concerns.
Jan 2018
Mari Goldner was very nice and she understood my situation and what I am going through right now the whole offered was very cheerful and helpful.
Dec 2017
Doctor Goldner has always been very helpful in answering questions about my general health and well being.
Dec 2017
Dr. Goldner was EXTREMELY pleasant and helpful and knowledgeable. Super-nice and friendly.
Dec 2017
Dr. Goldner is an excellent doctor. She answers any questions.
Dec 2017
She is knowledgeable and supportive. She is the kindest and most compassionate & encouraging doctor I have.
Dec 2017
I believe Dr. Goldner AND her staff are very special people. I base this not only in regards to my one experience but I have personally observed their interaction with others and am positive that they are rare gifts, caring, compassionate, considerate & exude love for others.
Dec 2017
Dr. Goldner is an excellent doctor. she is kind, attentive, personable, and remembered my personal info. Very helpful and I will recommend her to friends and family!
Nov 2017
Dr. Goldner is a warm, positive, and knowledgeable clinician. She has a wonderful bedside manner, and always leaves a patient feeling uplifted.
Nov 2017
Greatly impressed with this doctor!
Nov 2017
Dr. Goldner is one of my favorite doctors, even though I moved out of the area years ago, I travel to see her & I have no plans to change that, I love her!!!
Nov 2017
Records from referring Doc had not been sent so we started at a disadvantage. I was impressed with the speed and focus with which Dr. Goldner gathered what was needed to move our work together forward.
Nov 2017
Dr. Goldner is one of the most caring doctors I have had. She listens carefully and doesn't rush me. I feel very lucky to have her as one of my doctors.
Oct 2017
Really liked Dr. Goldner. I learned more about my health condition in this one visit than 3 years of previous appointments with my prior sleep dr.
Oct 2017
I thought the dr. was very nice and informative I liked her very much.
Sep 2017
I was happy with the dr. because she explained things to me.
Aug 2017
I received an awesome amount of info regarding RLS & the meds I am taking for it. Dr. Goldner listens intently to my concerns & suggests many changes (for the better!) for my life.
Aug 2017
Dr. Goldner is caring and attentive; a superior physician.
Aug 2017
Dr. Goldner is one of the most caring, compassionate, knowledgeable health care providers I have come across. Her level of expertise is top notch, but her ability to express her knowledge in a compassionate and professional way…. is by far the best. I feel I can say this with utmost confidence.
Jul 2017
Dr. Goldner went above and beyond, as usual! Love her!
Jul 2017
I couldn't be more pleased with the care I always receive from Dr. Mari Goldner. She is awesome.
Jun 2017
I was exceptionally pleased with Dr. Goldener. She spent a lot of time with me and explained everything very clearly. I will happily refer to other people.
Jun 2017
Loved Dr. Goldner! Very approachable and down to earth. Has a great grasp of things.
Jun 2017
Extremely pleased with Dr Goldner.
May 2017
Love Dr. Goldner. She's professional caring concerned & definite keeper.
May 2017
Dr. Goldner took the time to carefully explain the possible reasons for my poor sleep and had a huge amount of knowledge to share.
May 2017
Excellent care by the provider. She is very knowledgeable in her field.
Apr 2017
Very impressed with doctor's information about CPAP machines and Sleep Apnea. Thank you for such care and attention.
Mar 2017
Dr. Goldner is wonderful, just love her.
Mar 2017
Dr. Goldner made me feel like a real friend and just not another pt.
Mar 2017
I drive 100+ miles one way to see her as I am unwilling to find a doctor closer to where I live since I have moved. I would recommend her to anyone and everyone.
Mar 2017
Dr. Goldner is an extremely competent physician whom I have known for years. She was the person who first diagnosed my sleep apnea and has always been very caring about my condition. I've seen other sleep medicine doctors (all of whom have been very, very good), but I would have to say that Dr. Goldner is the best one I have ever seen. She's easy to understand, listens carefully to what I have to say about my condition and what problems I might be having, and she has always been able to improve my condition by prescribing the best medical equipment and medications that I have needed.
Feb 2017
I wish every doctor was like her! We need thousands of Dr. Goldner's in the world.
Feb 2017
Dr. Goldner is one of the most kind, attentive docs I have ever met. I appreciate the way she always takes adequate time — not pushing you out to get to the next patient/$$!!
Feb 2017
My provider is a warm caring woman whose knowledgeable and I trust her completely
Jan 2017
One of the best doctors I've been to. She's fantastic.
Nov 2016
Dr. Mari Goldner is the Best!
Nov 2016
First time meeting her… was very pleasantly surprised! She's AWESOME!
Oct 2016
I am extremely pleased with the care Dr. Goldner provides me. She is outstanding.
Oct 2016
Dr. Goldner is a very knowledgeable and caring.
Oct 2016
Surpassed any health care provider I've experienced – & I'm a nurse!
Oct 2016
Excellent provider. Compassionate, knowledgeable and efficient.
Jul 2016
The dr. was wonderful.
May 2016
Dr. Goldner is amazing. The only reason I would not recommend her is that she is already too busy.
May 2016
Dr. Goldner is close to being the best doctor I have ever seen, and certainly the most pleasant, most kind, and most caring.
Apr 2016
We both were very impressed with Dr. Goldner. Made us feel at ease – took time with us. Seems to want to help in any way she can!
Apr 2016
She was very cheery and personable. Brightened my day.
Apr 2016
Dr. Goldner is excellent! Listens, ask questions, gives answers and new ideas to try!
Apr 2016
Dr. Goldner is the best there is!
Apr 2016
It was a very good experience, and I have all the confidence in the doctor.
Apr 2016
Dr. Goldner is a warm & compassionate provider, very knowledgeable of her field.
Apr 2016
Dr Golden has always gone above & beyond for me.
Mar 2016
She is the most phenomenal Dr I have ever had and has been since the very first visit. You and everyone she serves is fortunate to have her.
Feb 2016
She was very nice, even when I had to call the next day, for more information.
Feb 2016
Excellent Provider one of the best I've ever seen. Caring,thoughtful, compassionate and Knowledgeable. This doctor is an advocate for healthy living and
provided me with great support on my journey to better health.
Feb 2016
Great person and sense of humor while being efficient in her care.
Feb 2016
Always a good visit with Dr. Goldner & staff.
Feb 2016
Dr. Goldner was able to see me quickly. She was exceptionally caring & compassionate.
Feb 2016
Dr. Goldner is fantastic, as is her assistant, Katherine!!!
Feb 2016
I would recommend Mari to anyone who needed the help of a sleep study center. She was absolutely fantastic and so caring.
Jan 2016
Dr. Goldner was very professional, knowledgeable, personable, and helpful.