By Kelsie Engstrom
Clinical Research Intern

Coming into college I didn't really know what I wanted to study. I knew I was interested in doing something in the medical field but nothing really stood out to me as an obvious choice. I was nervous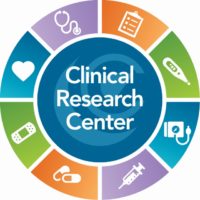 to enter an environment where it seemed like so many people knew exactly what they wanted to do and who they wanted to be. After my freshman year, I came to the realization that was simply not the case. The majority of students were just like me; they had an idea of a field they might be interested in pursuing but nothing was set in stone.
It wasn't until my sophomore year when I took my first public health course that I was intrigued to learn about the role of public health in eliminating health disparities, understanding epidemics and setting policies. I was also drawn to the idea that public health was an extremely broad degree that focuses on disease prevention. I wanted to have options with what I wanted to do with my degree so I knew in that very moment that public health was what I wanted to focus in on. It was going to give me the opportunity to go in a number of directions as I learned more about myself and the opportunities I could pursue.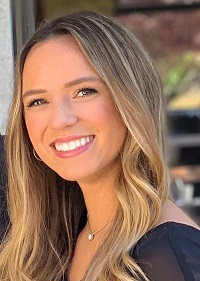 When searching for an internship, I stumbled upon an opportunity at The Corvallis Clinic as a Clinical Research Intern. I had never really thought about doing research but was interested in having the opportunity to help aid in the advancement of medicine and technology.
During my 10-week internship, I worked 360 hours, which counted toward 12 credits at Oregon State University. I have gained valuable insight on exactly how much planning and preparation goes into clinical research. I was able to work on a variety of projects within the Research Center from creating curricula vitae (CVs) for medical professions, documenting that physicians received and acknowledged safety letters, transferring electrocardiograms and lab reports to patient electronic records, implementing tactics to increase traffic to social media, to coordinating our 20th Anniversary of Clinical Trials at The Corvallis Clinic in order to spread awareness on Clinical Research.
I am grateful for all of the professional and caring colleagues I met at The Corvallis Clinic and the knowledge and skills that the Clinical Research Center provided me. My experience was very rewarding and has definitely increased my interest in pursuing a career in research. I'm sad to say that my college experience is coming to an end, but I am excited to see what the future has in store for me.
The Clinical Research Center is currently seeking volunteer participants in studies to prevent recurrent yeast infections in women, Type 2 diabetes, and reducing cardiovascular risk in obese patients with existing heart disease. Click here if you'd like to be contacted about one of these studies. Or, follow us on Facebook at www.facebook.com/corvallisclinicresearch.
Kelsie Engstrom is a 2019 graduate of Oregon State University, where she earned a Bachelor of Science in Public Health with an option in Health Management and Policy. She also minored in Business and Entrepreneurship.