Dana Hughes feels no two patients are alike and believes therapy is best administered via a patient-specific approach. She is known for her thorough evaluations to hone in on the root causes of physical dysfunction, and for her manual therapy techniques. Observing and analyzing movements and job and personal life triggers are essential in her approach to getting patients well.
Language(s) - English
Dana Hughes was first involved in the field of physical therapy as a teenager recovering from a back injury. She has experience working in outpatient settings, home care, managing a therapy department at a critical access hospital, and has owned a private practice. She has been a Board Certified Orthopedic Specialist by the American Board of Physical Therapy Specialties since 2007.
Patients can expect Dana to listen thoroughly to their unique story and to ask many questions about their history. After completing evaluation tests and measures, Dana provides a clear explanation of what is going on and what can be done to remedy the problem. She likes to work with the patient to develop a plan of care specific to their individual goals. Her patients often describe her as the only one who has understood their problem. She is ever the patient advocate and is known for following up on the patient's behalf. They find that her sense of humor makes a fun atmosphere for healing.
Dana utilizes strain-counterstrain, which is a gentle manual therapy aimed at relieving myofascial trigger points and their associated pain patterns. An example of her success using the Strain-Counterstrain technique involves an elderly Montana rancher who had developed low back pain when pulling open a frozen gate. His back pain was constant for over a decade, requiring him to use hot packs, muscle rubs, nightly hot showers, and sleep medication. Pathology was not seen on imaging. After one session of Strain-Counterstrain, the patient had considerable relief. He no longer had constant pain and did not need to use his daily heat therapy or sleeping aids. After his 2nd visit two weeks later, the patient was pain-free and able to carry on his regular ranching activities without hurting.
Dana enjoys working with patients with chronic pain. She has worked with several patients who were nearly unable to walk due to their pain with a dependence on opioid medication. After working together over several months, she has seen patients go from minimal physical activity to walking several blocks, shopping, and maintaining an exercise program several days per week for self pain management. The patients also had a significant reduction in narcotic use.
Dana plays electric bass, acoustic guitar, and sings lead vocals in a rock band with her husband Jimi, who plays guitar. She is an animal lover and likes fast cars, skiing, motorcycling, and gardening.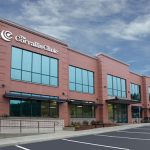 2350 NW Century Drive, Suite 100
Corvallis, OR 97330
Map/Directions
Education
Master of Physical Therapy Degree, Philadelphia College of Pharmacy and Science, Philadelphia, PA, 1995; Bachelor of Health Science Degree, Philadelphia College of Pharmacy and Science, Philadelphia, PA
Experience
The Corvallis Clinic, 2020-Current; McKenzie Crossing Orthopedic Physical Therapy, Springfield, OR; Good Samaritan Regional Medical Center, Corvallis, OR; Sweetgrass Physical Therapy & Wellness LLC, Cut Bank, MT, 2011-2018; Northern Rockies Medical Center, Cut Bank, MT, 2002-2011; Meridian Home Care, Eatontown, NJ, 1996-2002; Sports Care and Physical Rehabilitation, Little Silver, NJ, 1995-2002; Visiting Nurse and Health Services, Long Branch, NJ, 1996-1999; Jersey Shore Medical Center, Neptune, NJ, 1995-1996
Certification
Licensed Physical Therapist
Click on the appropriate link below to enter your provider's telemedicine waiting room for your scheduled appointment.
Doxy.me Telemedicine Waiting Room
Dana Hughes, PT, MPT, OCS Video