I was a first-generation college graduate when I began my Research career in 1980. Absolutely no one in my family had any idea what my job was; in fact, a lot of my friends didn't either. I found the best way to frame it for them was to reference toothpaste commercials from network TV (remember, this was the 80's!). "In clinical studies, 4 out of 5 dentists recommend [insert brand]."  
My, how times have changed! 
The COVID-19 pandemic has raised awareness in the general population of what a clinical study is and what the results can potentially accomplish. While the awareness of trials is good – I don't have to talk about toothpaste commercials anymore – the downside is the sudden plethora of misguided expertise. Too often, eagerly anticipated clinical trial data are consumed and interpreted by self-styled experts, even though the data are preliminary and insufficient for drawing scientific conclusions. It is just not good science to tout the merits/deficiencies of a COVID vaccine [insert brand] that are based on "not-yet-peer-reviewed data from 23 patients."
The truth is there is an army of people like me who have literally spent their entire careers training for this COVID moment. Let us be the nerds we have been educated and trained to be. Allow us to do the studies in a rigorous manner, evaluate the complete data, and do so in a critical and unbiased way. The resulting conclusions drawn from this comprehensive approach will be relevant.
There is so much we don't know about COVID and how to vaccinate against it. But what we do know is how to get that data. The answers lie in the iterative process of research, learning, more research. We'll get there – it's going to take time. Meanwhile, there are positive steps we can all take to move the ball down the field. Get a vaccine, wear a mask, limit social contacts, and maybe even consider volunteering for a clinical study.
Corvallis Clinic doctors have led The Clinical Research Center for over 20 years conducting carefully selected clinical studies aimed at bringing about new or improved treatments. 
Areas of study include Diabetes, Asthma & Allergy, Women's Health, Heart Disease, and Vaccines. Call us at 541-766-2163 or click https://www.corvallisclinic.com/clinical-research-center/research-study-information-request/.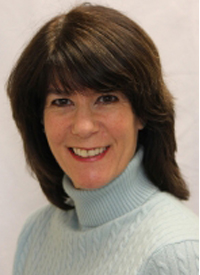 Julie Carrico is a Senior Associate Coordinator with The Corvallis Clinic Clinical Research Center.