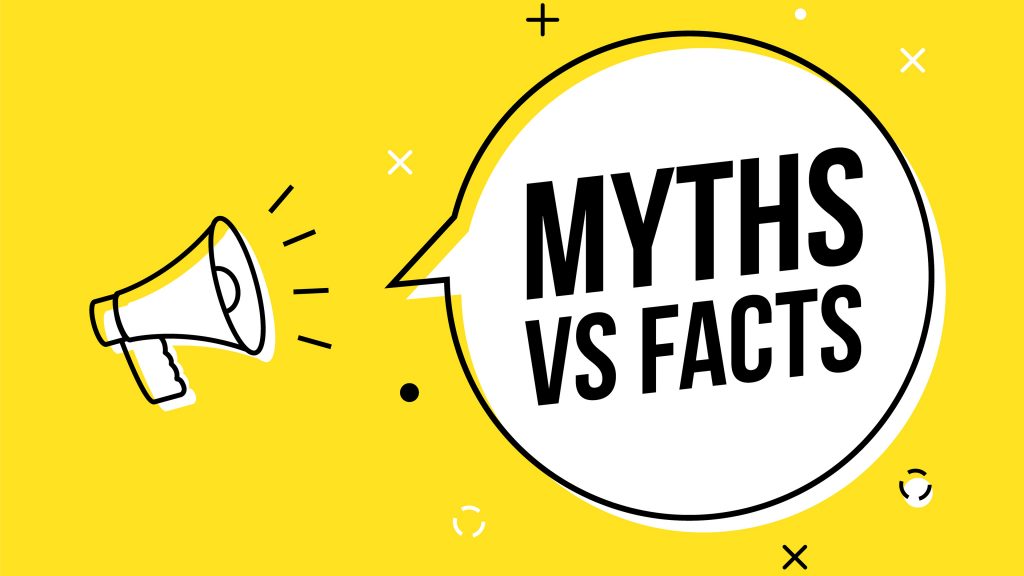 One of the most challenging nutrition obstacles for average consumers is knowing what nutrition information is accurate and a myth. Many diet myths can be challenging to separate the true from the false, which is essential if your goal is to become healthier and more educated regarding nutrition. For example, everyone knows that eating many carrots will significantly improve your eyesight at night, right? While carrots are a great source of Vitamin A, vital for eye health and helping us see better in low light, they are not the wonder food for eyesight that many believe. This myth originated in World War II when the British developed a new radar technology to track German planes at night. The British created propaganda claiming their pilot's eyesight had improved drastically from eating carrots to keep their new technology secret.
The point is, there is much misinformation when it comes to nutrition. The goal of this article is to clarify some information by squashing some nutrition myths! 
The following is a dietitian-curated list of nutrition myths and facts.
Myth: Low-fat foods are healthier.
While reducing saturated and trans fats can improve health, packaged foods labeled "non-fat" or "low-fat" often have more added sugar or salt than the regular version. Fat imparts many flavors. Food companies add sugar and salt into lower-fat foods to keep them tasty.
Myth: Organic produce is healthier.
Organic produce and conventional produce provide the same nutrition. Organic does not offer any additional vitamins or minerals over traditional produce. Organic produce is produced with less synthetic fertilizers and pesticides but can still use more "natural" pesticides and herbicides. Research has not shown that switching to organic produce has any health benefits. Organic food production can have environmental advantages over conventional foods.
Myth: Eating late at night will increase your weight.
The time we eat has less impact on our weight than what foods and how much food we eat. If you have a healthy meal or snack later at night, it will likely not cause weight gain. Eating at night can cause weight gain if you tend to eat more sweets or high-calorie foods at night or if you tend to snack late at night when you aren't hungry. Consuming excess calories at any time of day can lead to weight gain.
Myth: BMI tells us what weight is healthiest.
BMI is a poor indicator of an individual's health. BMI does not differentiate between lean body mass and fat mass; therefore, lean, muscular individuals register as overweight or obese. BMI classifies men and women on the same scale, but fat and muscle in men and women are significantly different. There is one BMI scale for all age groups, ignoring changes with age, such as muscle loss.
Myth: Eggs increase your cholesterol.
Cholesterol in foods does not have a significant effect on blood cholesterol. Eggs are a nutrient-dense source of protein, and eating eggs, even multiple times a week, will not raise your cholesterol. Egg yolks contain many vitamins and minerals.
Myth: You can't be overweight and healthy.
Individuals can be healthy in different sizes. While popular culture tends to focus on thinness as a health ideal, the weight on the scale is just one indicator of health. Other indicators like blood pressure, cholesterol levels, or blood sugar are better health indicators than weight. Research even shows that those in the overweight BMI category have lower rates of mortality!
This list of nutritional myths is far from complete, but that shows how much misinformation there is. It is easy to accept information at face value, especially when labels say things like "low-fat" and "sugar-free." It is easy to believe that foods are healthier based on the label or popular trends, yet that is often not the case. If you want to take a more informed approach to your nutrition and change your relationship with food and your body, make an appointment with a registered dietitian. The best decisions to make are informed ones. 
---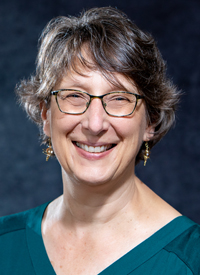 Deborah L. Bella, PhD, RDN, LD, CDCES, is a clinical Registered Dietitian at The Corvallis Clinic who specializes in medical nutrition therapy for patients with diabetes and also provides comprehensive nutrition care for a wide variety of health conditions.
To schedule an appointment, please call 541-766-2180.
---
Madison Delmendo, MS, RDN, LD, is a is a clinical Registered Dietitian at The Corvallis Clinic who provides comprehensive medical nutrition therapy for children and adults with a variety of health conditions.
To schedule an appointment, please call 541-766-2180.