"I dreamed of helping others return to the sport they love."
In addition to practicing sports medicine and overseeing non-operative treatments, Dr. Passanise performs multiple types of surgery, including shoulder and knee arthroplasty, and fracture care.
Language(s) - English
A soccer player as an undergraduate, Dr. Passanise continued to play as she began an engineering career. However, a torn ACL sustained on the field altered her professional path. "The process of undergoing surgery and rehabbing my knee to return to sports inspired me to pursue a career in orthopedic surgery," she said.
She said her patients can expect a caring and understanding physician with excellent listening skills. "I feel it is critical that the patients are an integral part of the decision in their care."
Dr. Passanise and her husband have a son and twin daughters. She has completed several marathons, half marathons and triathlons, and she is an avid fan of the St. Louis Cardinals.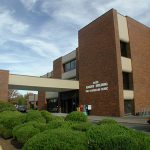 3680 NW Samaritan Drive
Corvallis, OR 97330
Map/Directions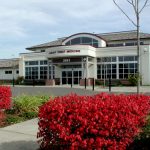 1705 Waverly Drive SE
Albany, OR 97322
Map/Directions
Fellowship
Orthopedic Sports Medicine & Shoulder at Wellington Orthopaedics, University of Cincinnati, 2013
Residency
Orthopedic Surgery at Henry Ford Health System – Macomb Hospitals, Michigan State University, 2012
Education
Doctor of Osteopathic Medicine, Kansas City University of Medicine and Biosciences, 2007
Experience
Orthopedic surgeon, Mercy Clinic East, Washington, Mo, 2013-2016; medical director, Four Rivers Sports Medicine, Mercy Clinic East, Washington, Mo, 2013-2016; team physician for the St. Louis Ambush of the Professional Indoor Soccer League, the St. Louis Attack of the Professional Arena Football league, the St. Charles Chill of the semi-professional Central Hockey League, and for Union, Mo., High School and Pacific, Mo., High School, 2013-2016
Certification
American Osteopathic Board of Orthopedic Surgery
Paul J. Favorito, MD, Robert J. Freed, DO, Angela M. Passanise, DO, Maggie Jane Brown, PA-C: "Total shoulder arthroplasty for glenohumeral arthritis associated with posterior glenoid bone loss: results of an all-polyethylene, posteriorly augmented glenoid component." Journal of Shoulder and Elbow Surgery, (2016) 25, 1681–1689.
Anterior Tibial Stress Fracture in a Ballet Dancer – Case Report and Review of the literature, Submitted for publication to the Journal of Dance Summer 2013.
"Scapholunate Injury in a Football Player," University of Cincinnati College and High School Sports Medicine Conference, Presentation.
"Total Shoulder Arthroplasty with a Press-Fit Tantalum Metal-Backed Glenoid: Clinical and Radiographic Outcomes" – Poster Presentation: May 2012 – Henry Ford Health System – Macomb Hospital Resident Research and May 2012 – Michigan Orthopaedic Society – Annual Scientific Meeting.
Total Shoulder Arthroplasty with a Press-Fit Tantalum Metal-Backed Glenoid: Clinical and Radiographic Outcomes – A retrospective study completed at Henry Ford Health System, IRB approval March 2012.
"Long Term Outcomes of Distal Bicep Tendon Tears" – Presentation: April 2011 – Mid-American Orthopaedic Association Meeting and May 2011 – Detroit Academy Research Forum.
Passanise AM, Mehlman CT, Wall EJ, Dieterle JP. Resolving Solitary Osteochondroma: A Report of Four Cases and a Literature Review. Journal of Pediatric Orthopaedics, April/May 2011 – Volume 31 – Issue 3 – p 312–316.
Long Term Outcomes of Distal Bicep Tendon Tears – A retrospective study completed at Henry Ford Health System, IRB approval December 2010.
Patient Ratings
The Patient Rating score is an average of all responses to care provider related questions on the Patient Satisfaction Survey.
About Survey Responses are measured on a scale of 1 to 5 with 5 being the best score.
---
Comments From Patients
Mar 2018
I have utmost confidence this provider knows what she is doing, very professional, caring, considerate.
Mar 2018
Good listener. Answered all my questions. Caring. Shared information-i.e. MRI pics and X-ray-I very much appreciated this. Open to ideas and concerns. Felt my concerns were heard and considered.
Mar 2018
Excellent care. total confidence in Dr. Passanise. Very caring and very professional.
Feb 2018
Time provided for communicating my concerns. Listened with care. Relatable.
Jan 2018
Dr. Pasinesse (sp?) is compassionate and understanding. She knows what she is doing and explains things very well. She gave me two options for my care and walked through them until we came up with the best one.
Jan 2018
Dr. Passanise is an amazing physician she is extremely competent. She's a great listener and a great communicator. She took all the time needed to answer all my questions and explain everything to me. She is one of the best doctors I've ever worked with!!
Jan 2018
Dr. Passanise is an amazing doctor and surgeon. I would highly recommend her!
Jan 2018
I felt very confident and comfortable with *Dr. Passanise. She is very professional and informs me what she is doing or feels needs to be done. I am so pleased with the surgery on my wrist and the follow-up care.
Dec 2017
Dr. Passanise was thorough and knowledgeable about my problem. She did a wonderful job with my knee. I would highly recommend her to my friends and family.
Nov 2017
Dr. Passinise was extremely kind and patient with mom and carefully explained the surgery and all implications. She is outstanding in my estimation.
Nov 2017
Dr. was concerned about my situation. She cared about my problem.
Nov 2017
I really like Dr. Passanise. She was very kind and took the time to discuss the problem with my knees. I didn't feel rushed. I have confidence in her and will continue to see her.
Nov 2017
There is not enough good I can say about Dr. Passinese. She has always been there when I have been in need or have had questions. I would most definitely, and HAVE recommended her to others. A brilliant Surgeon, a caring physician.
Nov 2017
I felt Dr. Passanise was very knowledgeable, capable & up to date in her field. She was thorough, we discussed options for my torn meniscus. I was very happy with the care I received.
Oct 2017
Dr. Passanise is very professional and displays a sense of knowledge equal to the task. Very smart!
Oct 2017
I am VERY happy with Dr. Passanisse's care. She is astute, notices everything (even when she doesn't mention it), and has answers to all my questions and concerns. Plus, she's a good surgeon. My wife (an MD) is also favorably impressed.
Sep 2017
I have been enduring some pretty extreme arthritic pain for the last couple of years. Dr. Passanese listened and understood and offered an option of cortisone injections. She performed those with care and expertise and I have been excited to have pain-free days since. It has been an incredible boost to my morale to be able to have some pain-free days and nights and resume some activities that, until this weekend, I have had to eliminate from my life. I can't thank her enough.
Sep 2017
Dr. Passsinise was genuinely interested in my full recovery from the surgery she had performed. She communicates very clearly and is pleasant to interact with.
Sep 2017
Dr. Passanise was wonderful to work with. She was personable, professional, and took great care to check in about my concerns, and to explain my treatment and prognosis.
Sep 2017
The doctor was very interested in my health problem and was able to determine the best approach to my condition after reviewing the diagnostic x-rays taken. I was very satisfied with the doctor's approach and the quick appointment for surgical relief of my arm fracture.
Angela M. Passanise, D.O. Video