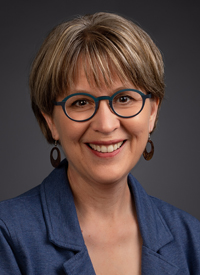 Language(s) - English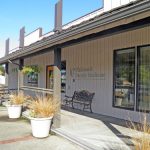 1219 Applegate St.
Philomath, OR 97370
Map/Directions
Residency
Valley Medical Center, Renton, WA, 1991
Education
D.O., Philadelphia College of Osteopathic Medicine, Philadelphia, PA, 1988
Certification
American Board of Family Medicine
Patient Ratings
The Patient Rating score is an average of all responses to care provider related questions on the Patient Satisfaction Survey.
About Survey Responses are measured on a scale of 1 to 5 with 5 being the best score.
---
Comments From Patients
Mar 2018
Dr. Hendon is professional, courteous, and reliable. I would not have another primary care doctor.
Feb 2018
I'm very pleased with Dr. Hendon's care. She listens to my concerns and makes me feel at ease.
Feb 2018
I had a good experience with this provider this was my first time going and I was pleased with the outcome
Feb 2018
I'm happy with Dr. Hendon and her PA. I've had no bad experience. She's a good GP.
Feb 2018
Dr. Hendon is always respectful, a great listener & level headed w/her diagnosis.
Feb 2018
Dr. Hendon always makes me feel listened to and cared for. She remembers me. or seems to. I feel like she has time to spend with me to answer questions and go over details. I am never rushed and I always have her full attention.
Jan 2018
Dr. Hendon has been my primary care physician for many years. I respect and trust her and even though I have moved to Albany I hope she will continue to monitor my health.
Jan 2018
I have multiple health conditions and multiple doctors. This is the first time a doctor has looked at ALL of my symptoms and past medications to try and fix & diagnose my issues rather than just throwing another drug at me.
Jan 2018
Dr. Henden is a very caring person and makes me feel she is interested in what I have to say.
Dec 2017
I am very pleased with Dr. Hendon. She is the most competent and thorough doctor I have had in many years. I wouldn't dream of going to another doctor.
Dec 2017
Always happy with care from Dr. Hendon. She is a great listener, compassionate and has empathy. I'm seeing her for over 10 years. I trust her.
Dec 2017
I very much think Dr. Hendon has been great for me and I have been a long-term patient of hers.
Dec 2017
This office is amazing, everyone was incredibly friendly to my daughter and answered all of her questions (99% of which were completed unrelated to any sort of medical care, since she's three). They were reassuring when she was afraid of getting her flu shot, and in general were just wonderful.
Nov 2017
Dr. Hendon is a very good listener and knowledgeable about my medical history and preferences.
Nov 2017
I am very happy with my physician. She wants to know how I view my own symptoms and has a holistic approach to medicine.
Oct 2017
I like Dr. Hendon as my care-provider. If I didn't like her, I would certainly ask for another physician or go somewhere else. I am pleased with how she
allows me to be so "egalitarian" and interactive in my interactions with her concerning how WE approach my health issues. She shows respect for my views. Nice.
Oct 2017
Dr. Hendon seems very to the point (maybe a little too much, she didn't shake my hand when we met) and I like that she's direct and is an attentive listener.
Oct 2017
I like Dr. Hendon. I feel comfortable talking with her and I appreciate her honesty.
Sep 2017
She seems well qualified and was friendly, interested and engaged.
Sep 2017
I think Dr. Hendon is professional and caring.
Aug 2017
Dr Hendon is kind, considerate, and engaged in the care of my complex conditions. She is always upbeat, positive, and helpful. She is an excellent diagnostician and really cares.
Aug 2017
I was quite satisfied with the care and respect given to me by Dr. Hendon, her PA Marci, and all of those I had contact with in the office.
Jul 2017
I had an excellent session with Dr. Hendon, and really appreciate how thoroughly she listened to me!
Jun 2017
Dr. Hendon was very reassuring and listened to my concerns.
Jun 2017
Dr. Hendon is a good listener and I feel comfortable with her.
May 2017
My physician is great. I recommend her to anyone looking for a good doctor.
May 2017
My visit was completely satisfactory.
May 2017
Dr. Lori Hendon is the best care provider I have had since moving to Philomath! I wouldn't trade her helping me for anything. 🙂 I would highly recommend her! She takes the time to listen to what I have to say instead of rushing the appointment. 🙂 She is the best!
May 2017
Dr. Hendon is always competent, warm and caring. I greatly appreciate her effort and ability in helping me to manage complex conditions.
May 2017
I like Dr. Hendon – I feel like she really listens and we work together to come up with the best approach for my health.
Jan 2017
Dr. Henson has always treated me with kindness & respect even as she is admonishing me about losing weight.
Dec 2016
I like Dr. Hendon a lot. I feel that she is a good communicator, easy to talk with and pretty straight about what she can do for you. She also quite good at reminding you that you are the person most able to improve your health. Always encourages healthy life choices.
Dec 2016
I will be designating Dr. Hendon as my primary physician following my last visit.
Dec 2016
It was probably my best experience with her but I find her not personable at all. She is very professional and I guess that's what counts.
Nov 2016
I trust Dr. Hendon with my life. I feel comfortable discussing any subject with her on every visit.
Oct 2016
I have always had positive experiences with my physician.
Oct 2016
Very personable and professional.
Oct 2016
I trust & like Dr. Hendon so much that I still see her even though I live miles from her office.
Sep 2016
Excellent care; quick diagnosis & treatment.
Aug 2016
I have the utmost respect for Doctor Hendon. She respects that I want to play an active role in my healthcare and I feel we are addressing issues in a collaborative manner.
Aug 2016
this was my first visit. I was impressed with the amount of time she spent with me …also seemed very concerned about my health, listened to my responses….
overall I was really pleased with the type of bedside manner of this physician thank you for such kindness and professional encounter
Jun 2016
Dr. Hendon was excellent & spent lots of time with me.
Apr 2016
Dr. Hendon is friendly, intelligent, caring and concerned and very thorough.
Mar 2016
This doctor is the best!
Mar 2016
Dr. H has always been polite, professional, and proficient. She has become warmer and now smiles a bit. When she shows more warmth I find it easier to share my health information.
Jan 2016
Physicial exam very quick and not at all complete in my opinion. Doctor Hendon courteous, but doesn't seem interested in knowing her patients or even asking the most basic question: how are you?
Click on the appropriate link below to enter your provider's telemedicine waiting room for your scheduled appointment.