"I see myself as a being a partner in my patients' health"
As a family medicine physician, Dr. Julyan develops treatment plans for acute and chronic diseases and educates and guides patients on disease prevention and healthy lifestyle habits.
Language(s) - English, Spanish
Dr. Richard "Rich" Julyan (Ju-lee-in) loves the variety of a family medicine practice. "I can see an infant one visit, an elderly patient the next – and then all ages in between. I can help someone manage diabetes, offer preventive health tips, or provide women's health care." Conversation is a big part of the role he has in his patients' health and personal lives. "I like for the patient to have time to tell me their concerns. To a certain extent, part of the physician-patient bond is talking to each other about personal things."
Dr. Julyan, who has a son, grew up in the Olympic Peninsula of Washington where he developed his love of the outdoors, which he now shares with his wife. An avid cyclist, he competes in amateur road, mountain-bike and cyclocross races.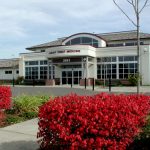 1705 Waverly Drive SE
Albany, OR 97322
Map/Directions
Residency
Banner Health, North Colorado Family Medicine, Greely, CO, 2009
Education
Doctor of Medicine, University of Pittsburgh School of Medicine, Pittsburgh, PA, 2005
Experience
The Corvallis Clinic, 2018-Present; Asante Physician Partners, Staff Physician, Medford, OR, 2018; La Clinica, Staff Physician, 2008-2018
Certification
American Board of Family Medicine
Pacific Northwest Research Institute, Seattle WA, Mechanisms of Insulin Exocytosis in Pancreatic Islet Cells, 2000-2001, Dr Chris Rhodes
University of Washington Biochemistry Department, Angiogenesis and Tissue Regeneration in Thrombospondin-2 null mice, 1999-2000, Dr Paul Bornstein
Click on the appropriate link below to enter your provider's telemedicine waiting room for your scheduled appointment.
Doxy.me Telemedicine Waiting Room
Richard Julyan, M.D. Video