"My job is to motivate people and help them attain optimum health."
Language(s) - English
Ms. Keep enjoys family medicine because in getting to know her patients she is better able to help them work on ways that will help improve their quality of life. "Nurse practitioners are about providing preventive care and managing diseases, at the same time."
To Ms. Keep, it's important "to spend that extra minute to listen" to the patient and to be compassionate. "I believe a provider should have empathy for the toll the disease process can take on one's health."
Ms. Keep lives on a farm outside Lebanon with her husband and son, and she enjoys hiking, knitting, quilting, and photography.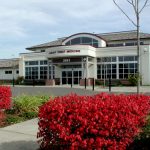 1705 Waverly Drive SE
Albany, OR 97322
Map/Directions
Education
MSN, Family Nurse Practitioner, Gonzaga University, Spokane, WA, 2007; BSN, Oregon Health & Science University, 2005
Experience
Junction City Medical Clinic, Junction City, 2015; Emurgent Care, Dallas, 2014 to 2015; The Corvallis Clinic, 2012 to 2014; Northern Rockies Medical Center, Cut Bank, Mont., 2010-2012; Deer Lodge Medical Center, Deer Lodge, Mont., 2008- 2011; Sublette County, Wyo., Rural Health, 2008
Certification
Family Medicine - American College of Nurse Practitioners
Patient Ratings
The Patient Rating score is an average of all responses to care provider related questions on the Patient Satisfaction Survey.
About Survey Responses are measured on a scale of 1 to 5 with 5 being the best score.
---
Comments From Patients
Mar 2018
I found Yvonne to be concerned, kind & willing to listen attentively to my specific needs. I like that she is open minded & works w/me to come to mutual understanding & agreement.
Feb 2018
I felt like my concerns were taken seriously.
Jan 2018
OUTSTANDING SERVICE, IN DISCUSSING MY VARIOUS MEDICAL CONCERNS.
Jan 2018
I have complete confidence in my provider – – She is great.
Dec 2017
Yvonne Keep has always shown me compassion and understanding. She is able to share her own experiences in ways that help me to understand and gain the confidence I need to face my current challenges.
Dec 2017
Yvonne is a perfect fit for what I need in a care provider.
Dec 2017
She seemed to be a little rushed, but it was right after the Christmas Holidays, so was probably very busy catching up.
Nov 2017
Yvonne Keeps has always been a great provider when I leave messages she has a reply the same day. I have already told my family and friends about how I wish all medical people I see was half as good as her.
Oct 2017
I always have a good experience when I have to see Dr. Yvonne Keep. She is always very informative and determined to get the help I need if I am experiencing any kind of a problem. She is an excellent doctor.
Oct 2017
She listened to what I had to say and offered options
Oct 2017
While I left in plenty of time for my appt. I ended up being stuck in traffic for 45 min which made me about 8 min late to my appointment. The day was busy but Yvonne was still willing to see me. As I'd taken the day off specifically for this appointment, I truly appreciated the courtesy she extended. I've never been unhappy with the care I've received from her or her team.
Oct 2017
I feel very comfortable w/Yvonne Keep and this is important because going to doctor is no fun. She always gives good information too.
Oct 2017
Outstanding medical visit, explaining the problem and "the cure," setting up other tests and follow-up, reviewing "other" medical records.
Oct 2017
Love having Yvonne Keep as my primary care physician.
Sep 2017
I feel my provider is very knowledgeable and caring. I trust her and am comfortable with her.
Sep 2017
This office is exceptionally friendly. The doctors seem to be very qualified.
Sep 2017
Yvonne Keep showed professional kindness in a physical ailment I am having difficulties with. She went out of her way to insure I would be okay.
Sep 2017
Yvonne is new to me. She is very nice and well informed. I like her very much.
Aug 2017
I saw Yvonne Keep and she went over my meds with me. She listened to every thing I had to say and went over it with me about all my conditions. She was
awesome!!!!!!!
Jul 2017
She exceeded my expectations. She is knowledgeable about my condition and doesn't blow me off like my previous Dr I was with.
Jul 2017
She is very friendly and has my medical needs in her interest.
Jul 2017
My care provider and staff are first-rate and professional in every way! I am well pleased with the service they provide.
Jul 2017
This doctor was very professional and had very good advice for a first time mother.
Jul 2017
Yvonne keep always makes me feel very comfortable and is very easy to talk to about anything., and that is very important to me.
Jun 2017
I found that my medical needs were explained, and good care was given
May 2017
I have explained to Yvonne Keep, and I honestly mean it —- this is the first time, in a LOT of years in which I feel very connected to, and HEARD by a Primary Care Clinician. I appreciate that when she wants to recheck, it is within reasonable timeframes (2-3 weeks), and she always asks me at the end of the appointment if we have missed anything that I would like to discuss or have concerns over. She is an amazing addition to the Corvallis Clinic family, and I am so glad I was referred to her by my Neurologist.
May 2017
Yvonne Keep is very on top of things on getting things done for my specific situation. She didn't waste any time on getting some tests done and getting me seen by someone to analyze my specific problem. Really enjoy seeing her and talking with her.
Apr 2017
Nice personality.. seemed very knowledgeable.
Mar 2017
Thoughtful, caring, great listener.
Feb 2017
Enjoyed meeting for the first time and talking with Yvonne Keep. She seems like a very nice lady.
Feb 2017
We were new to the area & had a difficult time finding a Dr. Then we found Yvonne Keep & her assistant. Very happy.
Feb 2017
This was my first visit, Ms. Keep seemed pleasant and knowledgeable.
Nov 2016
Yvonne Keep is very new to us but we like her.
Oct 2016
We are just getting to know each other, but so far I am liking her a lot.
Oct 2016
Dr. Keep & Joan are awesome. Thank you for your encouragement as opposed to previous criticism by former doctors.
Sep 2016
Very pleasant interaction.
Sep 2016
Doctor Keep was my Doctor in Corvallis and then she left for a few years when I heard she was back I want to get back in with her.
Jun 2016
Feel VERY cared for!
May 2016
Gave me clear information about my questions.
May 2016
Very knowledgeable.
May 2016
Very pleased with this provider. She didn't waste any time in deciding what needed to be done to figure out my problem. Xrays etc., right away.
May 2016
Love her! She is the best!
May 2016
I am extremely happy Yvonne is back with the clinic. She gives me confidence that she wants to find the cause of my health issues and not just apply a medicinal bandage. I like that she coordinates my care with my other specialists and seems to feel confident that she can meet my GP needs.
Apr 2016
I went to this Doctor when she was in Corvallis and I really liked her. It was so hard to get into my other Doctor when she left so when I saw her name in the paper that she was back I called.
Apr 2016
This was my 1st time to see Dr. Keep. Probably see her again.
Mar 2016
Dr. Keep was amazing! So was the nurse who roomed me/temp/measurements, etc. She was so sweet.
Mar 2016
Very professional.
Mar 2016
This was my first visit with Yvonne Keep. She was very friendly and knowledgeable. She was down to earth and very empathetic. I was very pleased to have met her and look forward to her looking after my medical needs for many years to come.
Click on the appropriate link below to enter your provider's telemedicine waiting room for your scheduled appointment.
Yvonne Keep, FNP-BC Video